Fashion & Beauty
Embrace U Empire: Inspiring Edge Fashion Show – Tottenham
Sunday 6 Nov 6pm – £10
Charity fundraiser Embrace U Empire is teaming up with Diabetes UK to host Inspiring Edge's 5th Annual Fashion Show. Hosted by Melan Magazine's very own Entertainment Editor, Felicia Olutease, fashion designers, musicians and models from all over the country will strut their stuff on the runway.
Find out more: here
NoScrunchie.com: Good Afro Salon Awards 2016 – Montcalm Hotel, London
Thursday 10 Nov
Afro hair review website, NoScrunchie.com will be hosting their fourth annual Good Afro Salon Awards, unique in that winners are chosen by loyal customers. Clients can nominate their favourite stylists and salons by simply leaving a review on a number of categories at NoScrunchie.com between the 1st October until the 31st October 2016.
Find out more: here www.noscrunchie.com
Theatre
A Man of Good Hope – Old Vic Theatre
Thursday 6th Oct – Saturday 12th Nov – £10-£35
Discover the story of Asad, a young Somali refugee, as he travels from Ethiopia to South Africa uncovering the violent reality of life throughout his journey. Adapted from Johnny Steinberg's book, Asad's adventures are narrated through song and dance.
Find out more: here
Hamlet – Stratford Circus
Wednesday 2 Nov to Saturday 5 Nov – £15
For the first time in Britain, an all-black cast presents Shakespeare's greatest tragedy. Hamlet's famous script takes on a new version as it portrays a young student who must defend his father's legacy and make the hardest decision of all: to kill or not to kill.
 Join the cast at Stratford Circus and enjoy this 21st century makeover of a Shakespearean play!
Find out more: here 
Art Shows
Poetry Night: Let's Talk About It – Battersea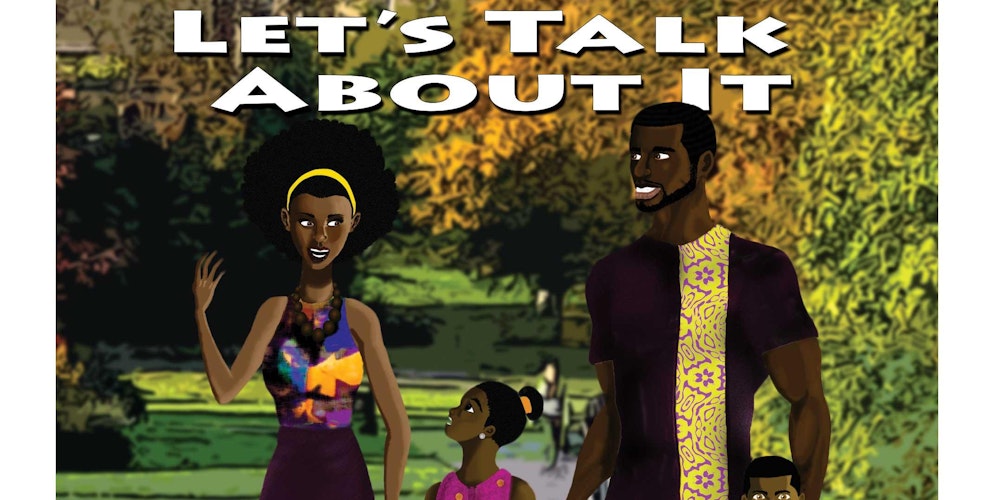 Saturday 29 Oct 6pm – £15
Author Tenesia Teri-Ann is dedicating a night to poetry. Spoken word performances will be covering poems on mental health, sexual abuse, black love and much more. Ticket purchases includes a signed copy of the book and a poster for a child's room or any other room in your home.
Find out more: here
Workshop: Telling her Story – Southbank Centre
Tuesday 25 Oct – 14 Mar – £8
Acclaimed poet Rachel Long curates an exclusive space for women of colour who want to read, write and grow creatively. The workshop is divided into themes and will be hosted at the Southbank Centre once a month.
Find out more: here
EXPOS
The Muslim Lifestyle Expo: The rise and rise of the UK's Muslim Mumpreneurs – Manchester
Saturday 29 Oct 11am – Sunday 30 Oct 10am – £10

Experience the biggest showcase of global Muslim entrepreneurship at the Muslim Lifestyle Expo in Manchester. Discover how a wide range of women balance family life and work as they showcase their self-built businesses. These mumpreneurs, such as Islamic Moments' Sabah Nazir (pictured), will be exhibiting a variety of companies including mocktails, greeting cards, luxury prayer mats, Islamic toys, fashion and cosmetics,.
Find out more: here 
Food
Jason's Little Kitchen – Clerkenwell Kitchen, London
Saturday 5 November – £36
Jason's Supper Club returns for another splendid evening of great West African inspired food and company on Bonfire Night.
Find out more: here
BBC Good Food – Olympia, London
11-13 Nov – From £27 (child tickets available)
See TV Chefs such as Nadiya Hussain, Tom Kerridge etc, cook live.
Find out more: here
Foodies Festival at Christmas – London Truman Brewery
Friday 18 Nov to Sunday 20 Nov 12pm – from £15

The UK's biggest series of food festivals will welcome MasterChef 2016 winner Jane Devonshire, cooking her favourite family Christmas recipes, as well as Great Britain Menu star Michael Bremner and his mackerel dish.
Find out more: here
Holiday Fun
Christmas in Leicester Square – Central London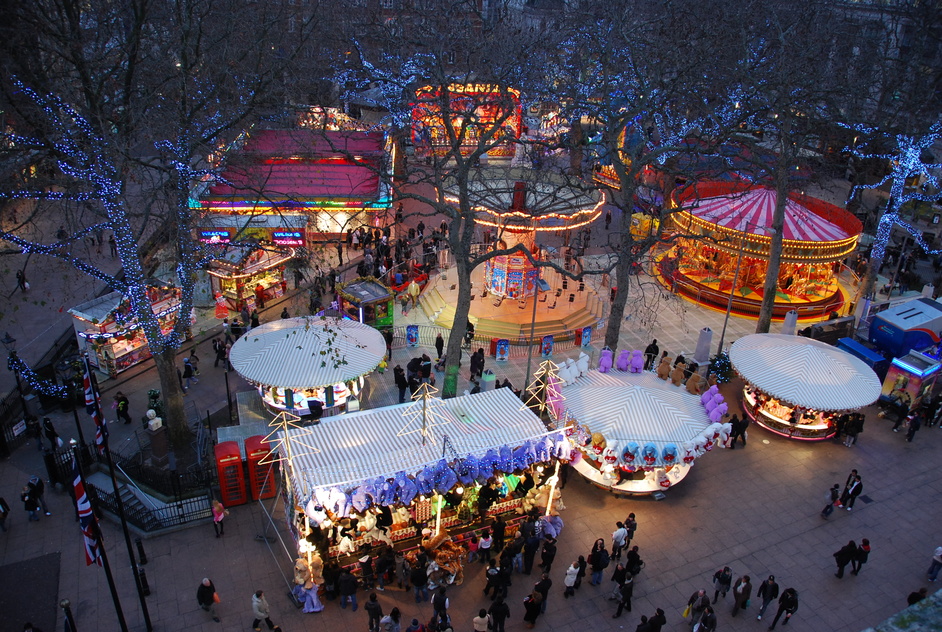 Friday 11 Nov – Free entry (pay by act)
Get into the Christmas Spirit early this year! Beginning Friday 11 November, Londoners can enjoy the traditional Christmas market and outdoor holiday performances from the Underbelly Team, including acts by the English Gents, Dennis Lock and La Soiree Circus.
Find out more: here

Skate at Somerset House – London
Thursday 17 Nov – £8.90
Somerset House's 18th century courtyard provides a stunning location for this winter's skating session. Join the festive fun and step out onto the ice starting 17 November. The two-month long event includes food and drink by Fortnum's Lodge, as well as exclusive Club Nights featuring top international DJs.
Find out more: here
Cinema
Queen of Katwe
The new Disney film follows the journey of a young girl from Uganda who follows her dream to play chess.
Find out more: here
The Birth of a Nation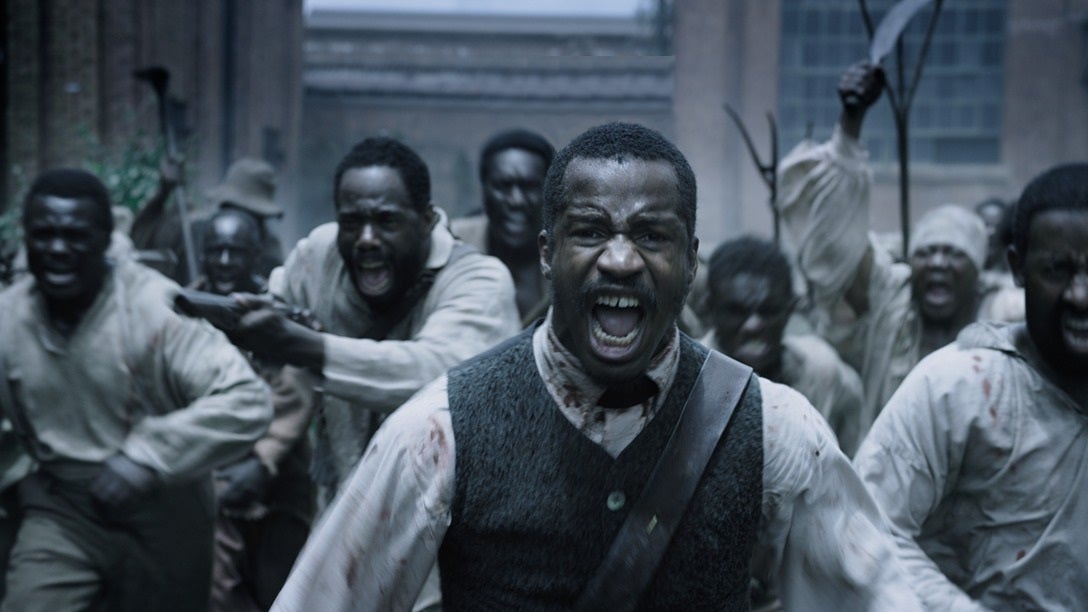 A biographical drama about Nat Turner, a preacher who became the radical leader of an uprising against slavery.
Find out more: here
Fantastic Beasts and Where to Find Them
The highly anticipated spin-off from the Harry Potter series, follows young Magizoologist Newt Scamander's adventures in America as he accidentally sets loose dangerous magical creatures in the city of New York.
Find out more: here
Music
Music Of Black Origin: MOBO Awards 2016 – The SSE Hydro Glasgow
Friday 4 Nov 7:30pm – from £28.40

The UK's greatest urban music night will celebrate the best in November, with performances by Tinie Tempah, Craig David and much more!
Find out more: here
Comedy

KOJO: I Got Problems – The Indigo O2 London
Sunday 6 Nov 6pm – From £20
Star of MTV Base and Capital Xtra, Kojo introduces his new one man show where he talks about his childhood, first kiss, school in Ghana and parents' arrest. "If you thought you had problems, you better think again".
Find out more: here
Festivals
London Jazz Festival: Carleen Anderson – Jazz Cafe London
Friday 18 Nov to Saturday 19 Nov 7pm – £22,50
Best UK Vocalist Award Winner of 2013, Carleen Anderson, launches her latest album at the Jazz Cafe on November 18th and 19th. A singing poet, Anderson is taking her career to its next stage of creative devotion as she sings, speaks and writes the stories of continuing a forward journey.
Find out more: here
Ideal Home Show at Christmas – Olympia London
23 – 27 Nov – £13
This annual Christmas shopping event has everything you will need to get your house ready for the holidays with more than 650 brands, live entertainment, celebrity chefs and thousands of gift ideas.
Find out more: here