During her recent visit to London to discuss her memoir, Becoming, with author Chimamanda Ngozi Adichie at the Royal Festival Hall, former First Lady, Michelle Obama offered a message specifically to young black women, she said: "It's still hard out there."
Mrs Obama was referring to the negative attention she received as First Lady and on the campaign trail.
During the talk, she said it was the hardest chapter to write in the book because "what happens to black women is that we become a caricature".
She added: "People will literally take our voices, they will take the things from us that they like, the size of our hips, our style, our swag, it becomes co-opted but then we are demonized.
"We are angry, we are too loud, we are too everything and I experienced that, just campaigning, just speaking truth to power, how dare I have a voice and use it?
"And it was a threat to not just white men but to women because some of my first critics came from women journalists who accused me of emasculating my husband.
"Are you kidding me? I've never met these people, they don't know me, they have never attended my events but that characterization happens to us so quickly and swiftly that people can literally take our words and co-opt them for their own.
"My advice to young women in that you have to start by getting those demons out of your head, the questions I ask myself 'am I good enough?' that haunts us, because the messages that are sent from the time we are little is maybe you are not, don't reach too high, don't talk too loud.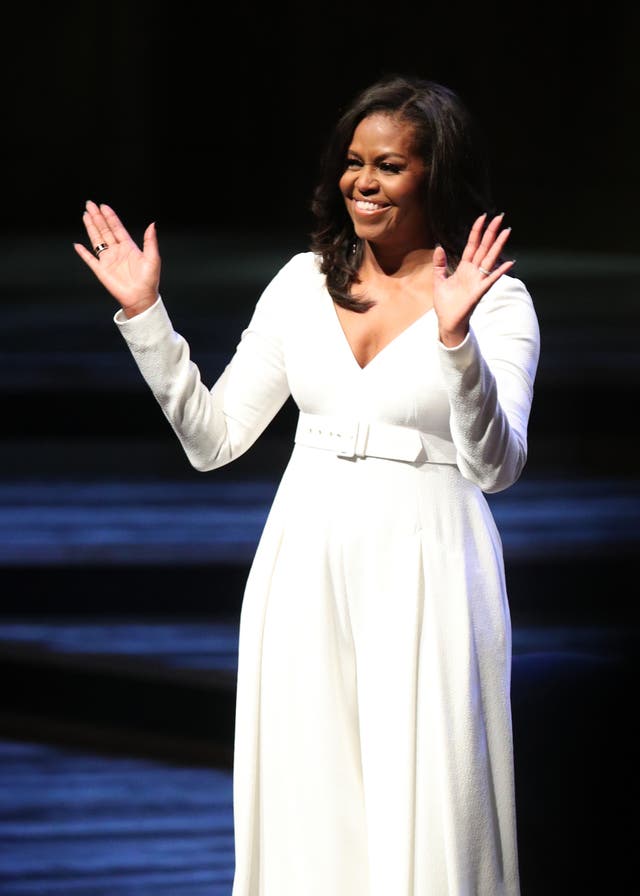 "This is true for women, this is true for working-class people but it is profound for women of colour in a way that I don't think most people understand."
She added: "Here is the secret. I have been at probably every powerful table that you can think of, I have worked at non-profits, I have been at foundations, I have worked in corporations, served on corporate boards, I have been at G-summits, I have sat in at the UN, they are not that smart.
"There are a lot of things that folks are doing to keep their seats because they don't want to share power and what better way to do it than make you think you don't belong? Before you discover the secret."
Buy Becoming